We are hiring a Full-Stack Developer
As part of the development of our team, we are looking for an Experienced Developer to join our Services department which has 10 employees.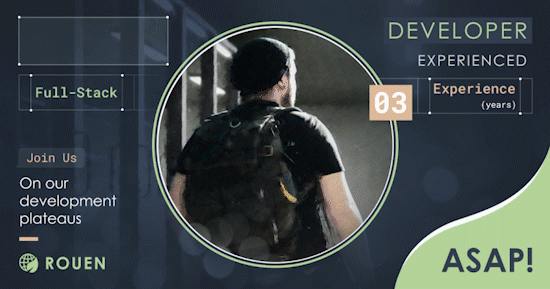 With 50 employees,
ENOVEA is a Digital Services Company
that has just celebrated its 10th anniversary!
WHAT WILL YOUR MISSION BE?
Using an Agile methodology you will help meet the needs of our different customers by applying your JAVA and ANGULAR skills.
Full-stack developer, you can work on several projects at the same time.
A work environment
Where life is good
Sports animations
Pilates | Crossfit
To eat
Tickets Restaurants | Canteen
For its children
Inter-company nursery
Possibilties
Telecommuting | Mobility
If you have at least 3 years of experience and are independent and curious, contact us !